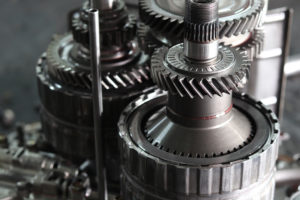 Dealing with car issues can be exhausting. Whether it's a minor issue or a complex one, having it handled by a professional mechanic will help you resolve all car issues and get back on the road as soon as possible. If you're looking for a professional car service, head to At Balfour Auto Service. We have a team of trained mechanics who specialise in transmission repairs, brake and clutch repairs, advance diagnostic solutions, pre-purchase vehicle solutions, and much more. Whenever your car is showing signs of failing engine or transmission or an oil leak, ensure to stop by our auto repair shop for a quick and efficient car service. We provide a wide range of car services for customers across Footscray and its nearby areas.
Car Diagnostics Footscray
Want to check your car's health condition? Car diagnostics can reveal all the potential issues within a car's engine, transmission, exhaust system, brakes and other major components, and performance issues within the car's airflow, coolant, throttle, fuel injector's system. At Balfour Auto Service, our mechanics use advanced diagnostic tools, experience and techniques to find the underlying issue and perform the repairs accordingly.
Pre-Purchase Vehicle Inspections Footscray
Are you buying a used car? At Balfour Auto Service, we provide in-depth pre-purchase vehicle inspections for customers to make a well-informed decision before they invest in a vehicle.
Transmission Repairs Footscray
Is your vehicle transmission system in trouble? At Balfour Auto Service, we provide complete transmission repairs, rebuilding, and minor fixes to get your vehicle to perform well in the long run.
Brake & Clutch Repairs Footscray
At Balfour Auto Service, we carry out all the repairs and services required for brakes and clutches. We address all the issues with an in-depth brake inspection. We install genuine parts for the replacement of any components and ensure to make it function properly.
Logbook Servicing Footscray
We provide a comprehensive range of manufacturer-recommended services at scheduled intervals and stamp them once the logbook service is completed.
Roadworthy Certificate Footscray
Need to get a roadworthy certificate? We have a team of qualified mechanics who can guide you with the process, test your vehicle and fix any issue that arises and help you get the certificate promptly.
Other than these services, we also provide car battery repairs and replacements, tyre repair & services and tyre replacements and minor tune-ups. If you're looking for a verified and authorised auto repair shop near Footscray, call (03) 9366 0769 today.