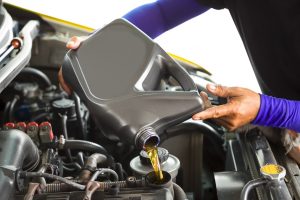 Is your vehicle due for service? Are you looking for logbook service across Sunshine North? Come to Balfour Automotive. We are an authorised logbook servicing provider at Sunshine North offering customers maintain their vehicle warranty. It is better to keep your car maintenances on top than repairs let out of hand. Its why your car manufacturers specify regular log book services. From in-depth inspections to engine management, our mechanics have the expertise and experience to service your vehicle. We guarantee that all the components of your car are thoroughly checked and serviced with high-quality standards. When you come to us, you can drive away happy knowing that your vehicle is safe and reliable.
At Balfour Automotive, we perform all car services for all types of vehicles. So, if you're looking for a logbook service across Sunshine North, give us a call for a high-quality service at a reasonable price.
Logbook Servicing At Balfour Automotive Includes:
Replacing the contaminated engine oil with manufacturer recommended engine oil.

Installing new spark plugs

Fitting new engine filters

Inspect the brake and clutch system

Check all the vehicle fluids like brake fluid, power steering fluid and the entire transmission system

Inspect the car batteries and change them if necessary

Perform a thorough check on the vehicle and inspect all the components to ensure they are functioning right.

Clean the engine throttle and check the parts that need attention or replacement before they turn into a complex problem.
At Balfour Automotive, our mechanics expertly service your vehicle following vehicle manufacturer recommendations and stamp your logbook to ensure that. You don't have to go to the car dealer to get your logbook stamped, as we're here to check and verify the maintenance history and help you drive away safely and happily.
For logbook servicing across Sunshine North, call Balfour Automotive on (03) 9366 0769 today.