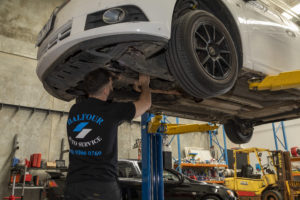 Purchasing a vehicle is one of the investments that one can make. So, as a prospective buyer, you need a qualified evaluator to inspect the car you are about to buy and ensure it is worth the money. The car you buy may be an expensive purchase and will have issues you are not aware of. It could even impact your safety. So, hiring an authorised mechanic from Balfour Auto Service will help you make a better decision.
When buying a car, the car colour, model, type, year,  and brand is what attracts people, and they don't see how healthy it inside is. Its why we make pre-purchase vehicle inspections upfront to ensure that the vehicle is safe and healthy from the inside out, making customers buy the right one.
At Balfour Auto Service, we provide unbiased pre-purchase vehicle inspections that our customers' trust. Our trained and experienced technicians come with rigorous experience and training in inspection, so we ensure to maintain professionalism and quality in every pre-purchase vehicle inspection that we do.
How We Process?
Our trained and skilled mechanics trained in this field will perform the job. We use advanced inspection tools and employ all the verification parameters to capture all the details in your vehicle. We will generate the report based on our accurate findings and deliver the final document to the customer.
Our Inspection Involves
Test drive
Steering & Suspension components
Hoses & belts
Battery & exhaust system
Electrical & HVAC system
Radiator & cooling system
Dashboard lights checkup
Inspection for any fluid leaks
Maintenance checks
Glass and windshield wipers/washers
Fluid levels and condition
Post the completion of the report, you can rate and review the service done by us. If you have any doubts or questions regarding the inspection report, feel free to talk to us. For more information, call Balfour Auto Service on (03) 9366 0769.