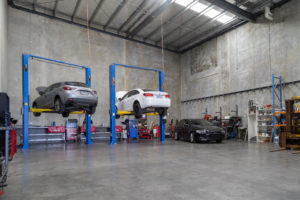 Balfour Auto Service is a multi-brand car repairs and car service centre offering a wide range of car services for customers across Sunshine North. We focus on enhancing your driving experience with high-quality services for cars of all makes and models. With a well-equipped service station and trained mechanics, we offer car services that keep your car fit and healthy.
Whether you're looking for car service or car repair, or tune-ups, we offer a complete service coupled with our expertise and advanced diagnostic tools. We deal with all the latest automotive technology in vehicles. So, when you come to Balfour Auto Service for repairs or service, know that your car is in the experts' hands.
We offer quality spare parts serviced by skilled technicians with years of expertise and knowledge on different makes and models. You can avail the best car servicing solutions at an affordable rate.
We provide you with a detailed report on your car and recommend only the necessary service that your vehicle requires. With professional-quality checks and genuine parts, you can rely on us for reliable car repairs & services across Sunshine North.
When it comes to repairs and service, we keep our customers informed every step and ensure a 100% satisfaction guarantee.We specialise in car repairs and services such as general car service, pre-purchase vehicle inspection, car diagnostic service, logbook servicing, RWC, tyres, brake & transmission repairs and much more.
At Balfour Auto Service, we believe that the right car service can keep your car running at its best. That's why we insist our customers to take up the periodic inspection to avoid the costly repairs in future. We also provide pre-vehicle inspections as a service to help customers get the right car that matches their budget and requirements. If you're looking for a reliable and trustworthy car service across Victoria, call Balfour Auto Service on (03) 9366 0769 today.