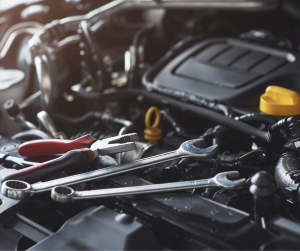 Are you looking for an authorised auto repair shop across St Albans? Come to Balfour Auto Service. We deal with cars and the issues that lie within them. We're passionate about car service and car repairs, and that's why we provide high-quality repairs for our customers across St Albans and its nearby areas at an affordable rate. We have a team of certified mechanics who can offer the best service to our customers, and ensure to assist you with the repair process from the inspection to final delivery. When you come to us, you'll receive the best car service and car repairs at the most competitive price. We provide a wide range of car service and car repairs, and they include:
Car Diagnostics St Albans
Need to check your car's performance? At Balfour Auto Service, our mechanics use advanced diagnostic tools, experience and techniques to find the underlying issue and perform the repairs accordingly.
Pre-Purchase Vehicle Inspections St Albans
Want to know that your vehicle is worth the investment? At Balfour Auto Service, we provide in-depth pre-purchase vehicle inspections for customers like you to make a well-informed decision before you invest in a vehicle.
Transmission Repairs St Albans
At Balfour Auto Service, we provide complete transmission repairs, rebuilding, installation and minor issues to get your vehicle to perform well.
Brake & Clutch Repairs St Albans
At Balfour Auto Service, we perform all the repairs and services by addressing all the issues within the brakes & clutches. We only install genuine parts for the replacement of any components within the system and ensure to make it function properly.
Logbook Service St Albans
We provide a comprehensive range of manufacturer-recommended logbook services at scheduled intervals and sign and seal once all the services are finished.
Tyre Replacements St Albans
Is your vehicle not giving a smooth ride? Whether its tyre puncture or tyre replacements, we inspect your vehicle tyre and fix the tyre that matches your vehicle.
Apart from these services, we also provide car diagnostics, roadworthy inspections, logbook servicing and minor tune-ups. If you're looking for a verified and authorised auto repair shop near St Albans, call (03) 9366 0769 today.