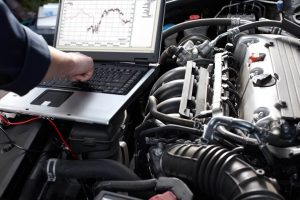 With vehicle technology moving forward quickly, having the latest diagnostic equipment and resources is a MUST!
At Balfour Auto service, our team is equipped with the latest in diagnostic scan tools, to help us locate and repair electrical faults in your vehicle quickly and reliably.
Engine light
ABS
SRS
Refer to dealer warning
All these faults can be a very cheap and simple fix, but if ignored they can turn into expensive issues, costing you both time and money.
We also provide the following services:
All Mechanical & Electrical Repairs to All Models
Brake & Clutch Repairs & Machining
Tune-Ups & Servicing
Fuel Injector Cleaning & Servicing
Power Steering Repairs
Aircon repairs
Fleet Servicing & Repairs
All Suspension & Drive Shaft Repairs
Exhaust & Muffler Repairs
Radiator Cooling Systems Repairs
Front, Side & Rear Window Replace
We are located in Sunshine North. If you are in Sunshine, Ardeer, Albion, Avondale Heights, Deer Park, Braybrook, Maidstone, Keilor East, Kealba St Albans or Cairnlea, we are a few minutes drive.