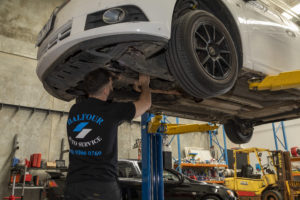 Is it time for a car service? Without further ado, bring your vehicle to the best auto repair shop – Balfour Auto Service. We have solid expertise in the automobile industry, trained car mechanics, service technicians, and we can deliver car service and car repairs to our customers across Avondale Heights. Whether your vehicle is not performing like before or showing signs of issues in engine or transmission, you must get it inspected by our car mechanic immediately. At Balfour Auto Service, we recommend our customers take regular car service routines and fix any repairs or replacements to protect their car value.
 With a state-of-the-art infrastructure & advanced car diagnostic tools, we can deliver top-notch car service and car repairs to our customers in Avondale Heights.
Car Diagnostics Avondale Heights
You never know the problems of your vehicle without the help of professional car diagnostics. From your vehicle's engine to the transmission, AC, brake & clutch, coolant, we can determine the potential threats and resolve them at the earliest before they turn into a full-blown concern.
Pre-Purchase Vehicle Inspections Avondale Heights
Need help with a second-hand car purchase? We provide detailed pre-purchase vehicle inspections for customers to help them make a better choice.
Transmission Repairs Avondale Heights
If your vehicle refuses to change gears, or a burning smell or making a weird noise, it's time to inspect your car's transmission system. At Balfour Auto Service, we provide complete transmission repairs, rebuilding, and minor fixes to get your vehicle to perform well in the long run.
Brake & Clutch Repairs Avondale Heights
At Balfour Auto Service, we have brake and clutch repair specialists to take care of all the repairs and services required. We inspect & determine the fault and fix them immediately. We install genuine parts for the replacement of any components for the smooth functioning of the vehicle.
Roadworthy Certificate Avondale Heights
Are you in need of a roadworthy certificate? Our qualified vehicle testers can help. We will guide you through the process, test your vehicle and resolve any issue and help you get the certificate promptly.
At Balfour Auto Service, we also provide car battery repairs and replacements, tyre repair services and tyre replacements and minor tune-ups.
If you're looking for a verified and authorised auto repair shop near Avondale Heights, call (03) 9366 0769 today.