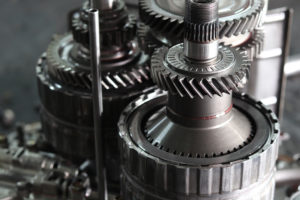 Transmission Service is an essential part of vehicle maintenance that will increase the service life of your transmission.
According to ATRA, 90% of Automatic transmission failures are caused by overheating and fluid contamination. By carrying out automatic transmission services it will help to prevent internal failure, improve shifting, cooler operation, extend transmission life and also improve fuel economy.
Automatic Transmission Service Includes:
Road-testing vehicle to inspect the operation
Diagnostic scan and relearn shift pattern
Remove transmission pan, clean and inspect for any debris
Replace Filter and gasket
Replace transmission fluid according to the manufacturer's specification
Symptoms of a Failing Automatic Transmission:
Engine light/overdrive light
No power
Clunking, humming, buzzing noise
No gear engagement
Delayed or missing gears
Slipping and thumping into gears
Transmission fluid leaks and odour
Balfour Auto Service are located in Sunshine North. If you are in Sunshine, Ardeer, Albion, Avondale Heights, Deer Park, Braybrook, Maidstone, Keilor East, Kealba St Albans or Cairnlea, we are a few minutes drive.