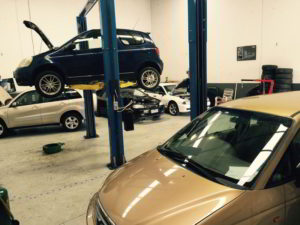 Need a reliable car mechanic to handle your car issues? Head to Balfour Auto Service. We are experts in resolving car issues and provide exceptional car care services to customers across Keilor East and its surrounding areas. Whether it's a short trip to the office or a holiday journey, you need to ensure that your car is safe and sound. If you're someone who takes up car maintenances seriously, you should get your car serviced by professionals like us. Our mechanics are technically advanced & we train them with all the new technology advancements in automobiles, so you can be assured that you'll receive proper care from us.
 We offer a wide array of car repairs and car maintenances, and they include
 

Car Diagnostics Keilor East

Want to find your car is safe and sound? Let our expert car mechanics run the car diagnostics for you. Using the latest car diagnostic tools, we'll find the exact issues bothering your vehicle and resolve them at the earliest.
 

Pre-Purchase Vehicle Inspections Keilor East

Make your car purchase just right with pre-purchase vehicle inspections. At Balfour Auto Service, we provide in-depth pre-purchase vehicle inspections to help our customers to make a well-informed decision.
 

Transmission Repairs Keilor East

Is your transmission system under trouble? We have transmission repairs specialists to perform complete transmission repairs, rebuilding, installation and minor issues to keep your vehicle running at its best.
 

Brake & Clutch Repairs Keilor East

Brake & clutch system has to be in good condition to ensure the safety of your vehicle. At Balfour Auto Service, we provide in-depth brake and clutch repairs, service it with genuine replacements to ensure that your brake &clutch system is safe.
 

Logbook Servicing Keilor East

A well-maintained logbook shows your car's maintenance history and would earn a better resale value. We provide a comprehensive range of manufacturer-recommended services at scheduled intervals and sign and stamp our logbook.
 

Tyre Replacements Keilor East

Is your vehicle having low tyre pressure? A sturdy vehicle tyre is ideal for a smooth ride. So, whether your vehicle tyres have worn out or having low tyre pressure, we have the best range of tyres from popular brands. Our mechanics will help you choose the right one that matches your vehicle.

 

At Balfour Auto Service, we also provide car diagnostics, roadworthy inspections, log book servicing and minor tune-ups. If you're looking for a verified and authorised auto repair shop near Keilor East, call (03) 9366 0769 today.