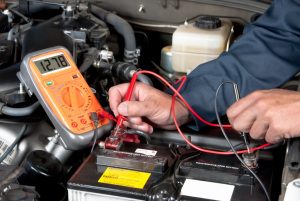 Are you looking to obtain  a roadworthy certificate? Balfour Auto Service is an authorised vehicle tester who can guarantee high-quality roadworthy inspections and help customers across St Albans get the certificate as soon as possible. When it comes to getting an RWC St Albans, it's not a tedious process, our vehicle testers will assess the important vehicle checks required for the test  and ensure it passes the test right the first time. A roadworthy inspection is a vehicle check to ensure that the key components aren't worn-out or damaged. You will need an RWC when your vehicle is being re-registered or sold to someone else.
What Comes Under The Roadworthy Inspection?
A roadworthy inspection checks a vehicle to ensure that key components are not worn-out or damaged, and it is safe for use. It will mainly cover major safety-related items:
Wheels and tyres
Steering, suspension and braking systems
Seats and seat belts
Lamps and reflectors
Windscreen and windows, front windscreen wipers and washers.
The structure of the vehicle
Other safety-related items like your engine and transmissions system
Some people misunderstand RWS as,
It guarantees that the vehicle is in top-notch condition.
Non-safety related parts like air conditioning, electric windows and rear-window wipers are functioning properly.
The items checked during an inspection will continue to function after the inspection.
People often get confused with roadworthy inspection as full-body vehicle inspection. The road worthiness test is not a check of your car's mechanical reliability or its overall condition. RWC is all about inspecting the basic safety check to ensure that it is safe on the road. If you need a comprehensive car service, we can offer our full-body car diagnostic and car service to make your vehicle fit and healthy.
Need a Roadworthy Certificate?
Book online for a roadworthy inspection from Balfour Auto Service or call (03) 9366 0769 today.