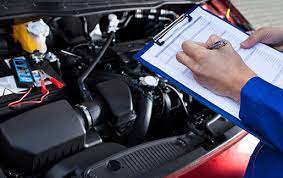 Looking for a roadworthy certificate for your car? Head to Balfour Auto Service. We are a professional car repair shop in Albion and have been offering high-quality roadworthy inspections for your vehicle and help you get the certificate in a short time. Our team of vehicle testers examine every component of your car thoroughly and have them approved for a roadworthy certificate.
A roadworthy certificate is mandatory when a vehicle is sold or re-registered. It's proof that your car is in good condition and can travel on the road. It helps control the poorly maintained vehicles on the road, thereby enhancing public travelling on the Australian roads.
At Balfour Auto Service, we have a dedicated team of roadworthy testers to uncover any underlying issue in your vehicle resolve them immediately. We make your car completely ready for the road. We provide top-class roadworthy inspections and hand the certificates right to your door, anywhere in Albion. Our team of mechanics guides you with the right information before the test and ensures that your vehicle passes the test for the first time itself.
As a licensed vehicle tester, we offer the roadworthy certificate after going through a complete inspection of your vehicle.
Our Roadworthy Inspection Includes
Complete check-up of wheels and tyres
Steering & suspension systems
Lights & reflectors
Full vehicle body and engine inspection
Inspecting seat belts
Window screen wipers & washers
Need a comprehensive check on the condition of your vehicle? We can provide that and also meet the standard requirements required for the roadworthy test. We can also help with minor and major mechanical fixes to help your vehicle pass the test. When you choose us, you can be confident about undertaking roadworthy tests.
For more information about roadworthy certificate, you can call Balfour Auto Service on (03) 9366 0769 today.