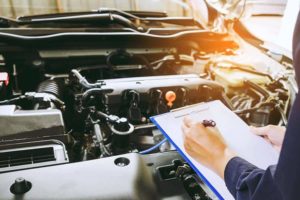 Are you looking to buy a used car? Have you checked its condition? If not, get a certified pre-purchase vehicle inspection from Balfour Auto Service. Backed up with a team of certified service mechanics and advanced car diagnostics, we are offering reliable and accurate pre-purchase inspections for our customers across Footscray and its surrounding areas. The car you are buying may look good from the outside; only when a trained mechanic gets under the bonnet and examine, you'll know the issues behind it. More than the aesthetics, you must ensure all the components in your vehicle are safe and functional.
At Balfour Auto Service, it's always about quality and accuracy, and that's why people trust us and come to us for all their vehicle needs. A pre-purchase safety inspection is a final step in determining if the car you're considering is the right one for you. By arming yourself with our pre-purchase vehicle inspection report, you can be confident about the vehicle's history, its current state and potentially gain some leverage for your price negotiations.
Our Pre-Purchase Vehicle Inspection Includes
Check for the paint job
Test the brake system
Condition of batteries and tyres
Electrical issues
Engine system
Car's maintenance history
Reports and insurance checks
Inspect any noise or vibration during the test drive
And much more.
Depending on what you get from our vehicle inspection report, it's now time to decide whether to buy the car. If you feel like it's the right vehicle for you, you can get back to the seller to negotiate the price. If you're buying the car from a dealer, they can inspect it for you. When you're buying from a private seller, it's a must to get a pre-purchase vehicle inspection and finalise whether your purchase is worth the investment.
If you're looking for accurate vehicle inspection across Footscray, call Balfour Auto Service on (03) 9366 0769 today.