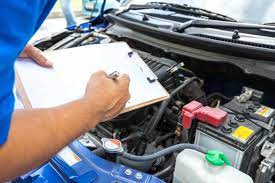 When it comes to buying a used car, you may have hesitations about its performance, mileage, and other conditions. As a car owner, more than the curb appeal of the car, you need to know the mechanical and electrical aspects of the car to make a safe and informed decision. At Balfour Auto Service, we provide accurate pre-purchase vehicle inspections for customers across Albion and its surrounding areas. We are committed to offering an accurate and detailed report of the car you're planning and help you make a worthy investment.
We employ trained and experienced mechanics for inspections, for they have the expertise to handle vehicles of all makes. As a responsible car owner, you must check the car's condition before investing in it. Our experts and then proceed with the purchase. Our pre-purchase vehicle inspection helps customers save their money where they can negotiate with their seller about a reduction on the overall value for the things that need fixing. Whether you need guidance, repairs or car service, our mechanics are always happy to assist you. If you want to know what our pre-purchase vehicle inspection covers here it is:
Test Drive
Complete computer diagnostics
Mechanical support
Emission repairs
Coolant system check
Car air conditioning check
Interior check
Suspension & steering
And much more
Why Should You Choose Us?
We are committed to providing an honest and reliable report on our findings and always stand to provide the best support for our customers.
We are equipped with all the latest tools and computer diagnostics to provide an accurate report.
Whether it's a minor tune-up or major transmission rebuild, we have specialist technicians to help you out.
Our team members are prompt and reliable and undertake the repairs upon your approval.
We promise to install only genuine parts that are engineered for your vehicle.
If you're looking for a pre-purchase vehicle inspection service across Albion, call Balfour Auto Service on (03) 9366 0769.